Quick connect set
Quick couplings for easy connection of the PAT-Cell-Gas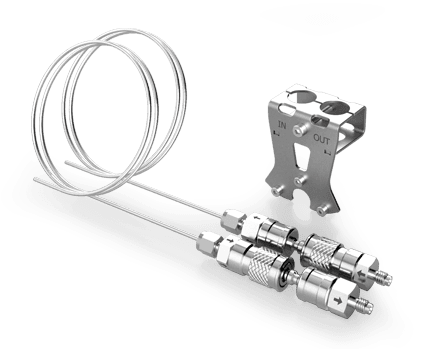 In test mode, the cell must be connected outside the glovebox with the carrier gas supply and a gas meter. This quick connect set with self-locking couplings is suitable for this purpose.The set includes two self locking couplings (Swagelok®) with 500 mm stainless steel tubes 1/16 inch x 0.02 inch. Compatible with 1/16 inch Swagelok® Tube Fitting.
Quick Connect Set ECC1-01-0080-A
Any comments about this page?